Quick Create
At the left navigation panel, click '+New profile', you can create one or more new browser profiles by three ways: quick create, advanced create, and bulk import.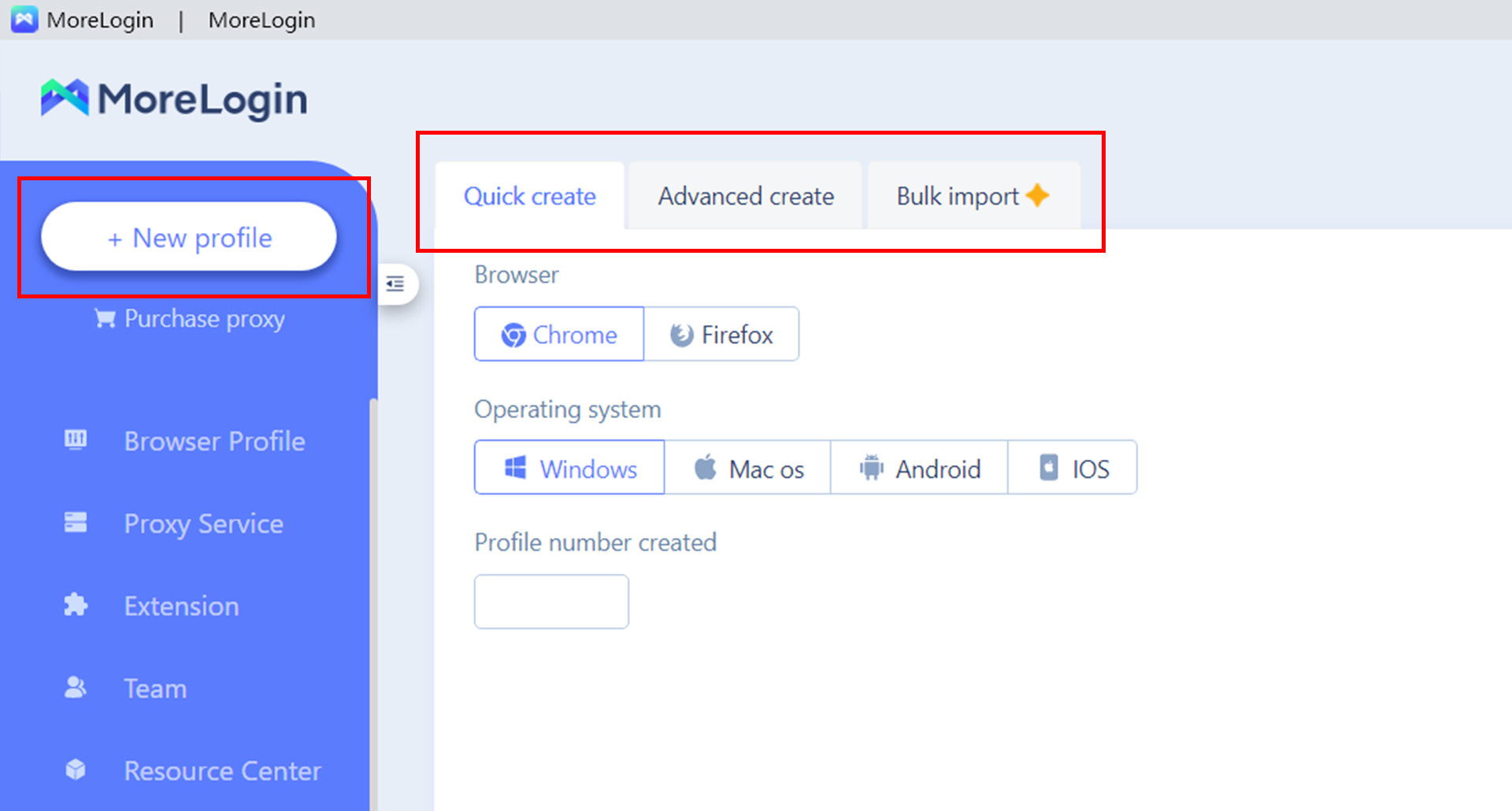 ---
Quick Create
Open and log in MoreLogin application.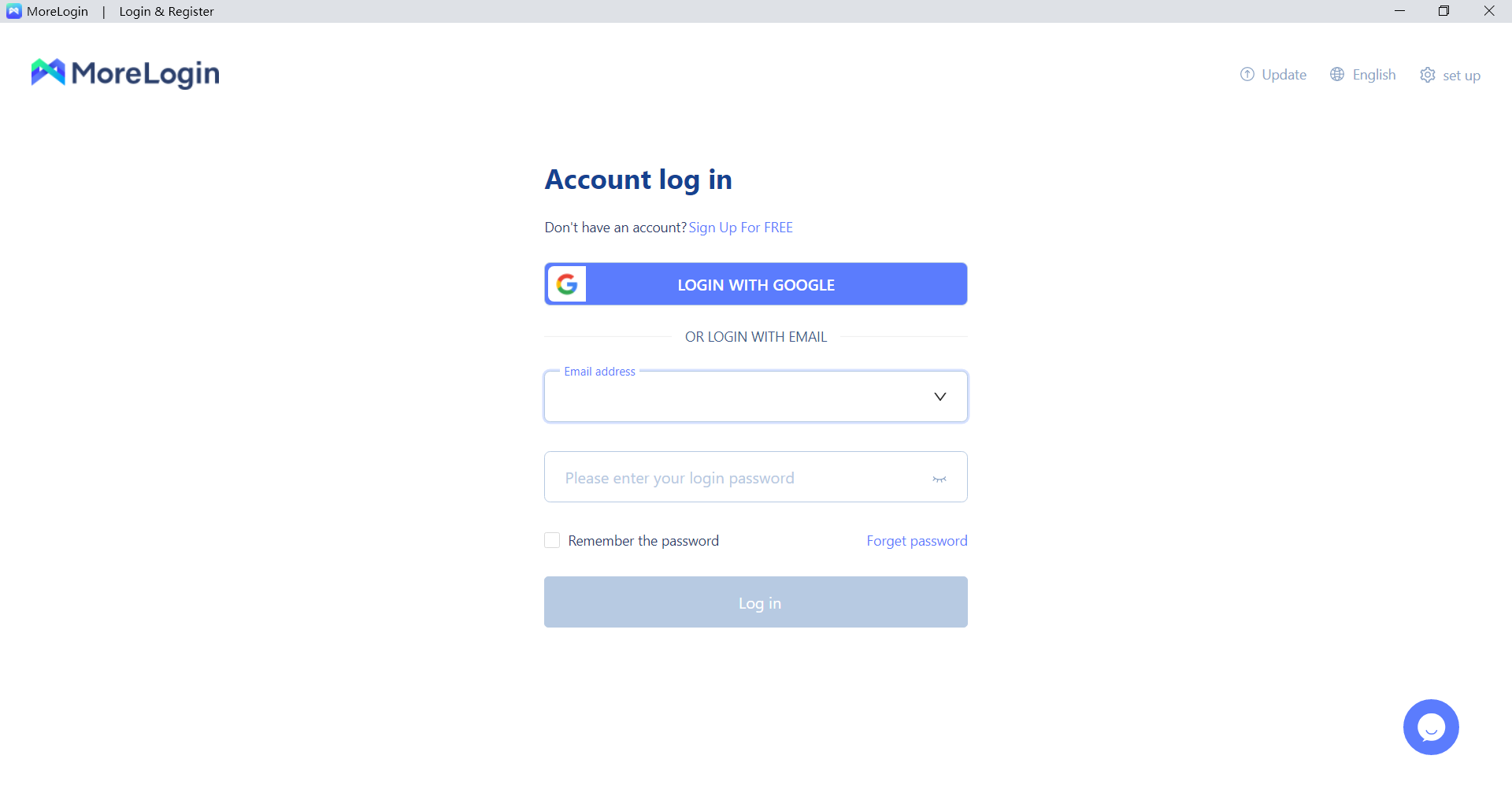 You can log in with your account and password or log in with Google directly.
If you don't have a MoreLogin account yet, you can
click here
to register.
Click '+New profile' in the left navigation bar.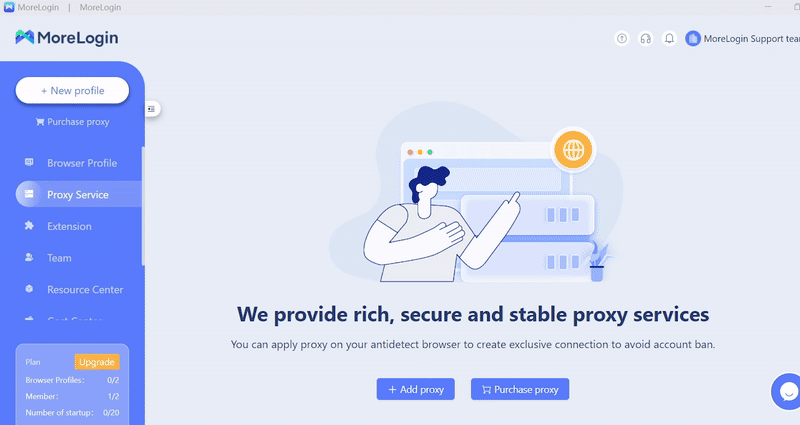 Select 'Quick create'.
Select a browser. You can choose Chrome or Firefox.
Select an operating system. Choose the operating system you want your browser profile to imitate.
Enter a profile number created.
Maximum 50 profiles creation at once.
Click 'OK'.
---
Related articles
Create an Account | Bulk Import | Advanced Create
---
Need more help? Contact us:
---
---