Team management
Team in MoreLogin allows you to add and manage multiple users who are associated with you or work on your behalf. You can easily assign different role and rights to your team member without the risk of leaking your password. The section is most useful when you are a digital marketeer and/or service provider where your responsibilities include handling several social media or eCommerce accounts for many clients.
Adding new members to your MoreLogin team is simple, and the process is explained below:
Launch the MoreLogin app (A Windows 11 PC is used here for illustrations)
Go to the Team section from the navigation bar on the left
Click Add member from the top-right corner of the interface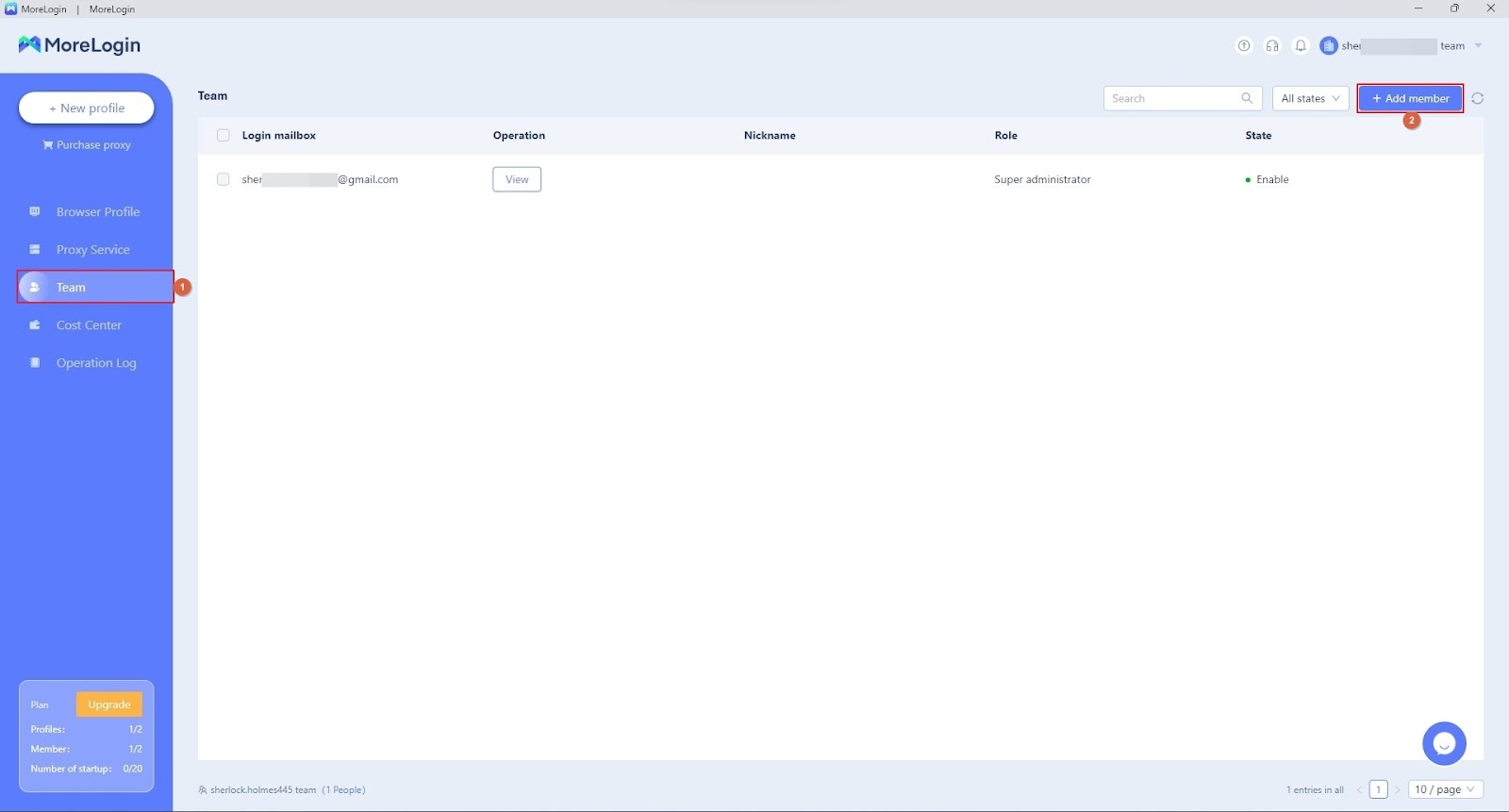 In the Login mailbox field of the Invite Members box, enter the email address of the member you want to invite
Note: The email shouldn't contain any special characters in it. And the invited email should be totally new without registering MoreLogin before inviting. Expect the admin role with every right of the account. Two more role will be selected to assign different rights. 
Manager
Allow 
Creates and modifies browser profile
Proxy management  (change, add and buy proxy)
Team work assign to new employee member 
Adjust Subscription 
Not allow
Employee 
Allow 
Open the authorized browser profile
Not allow
Create and Edit browser profile
Proxy Management 
Team work
Adjust Subscription 
Add a nickname of the invitee in the Nickname field Click OK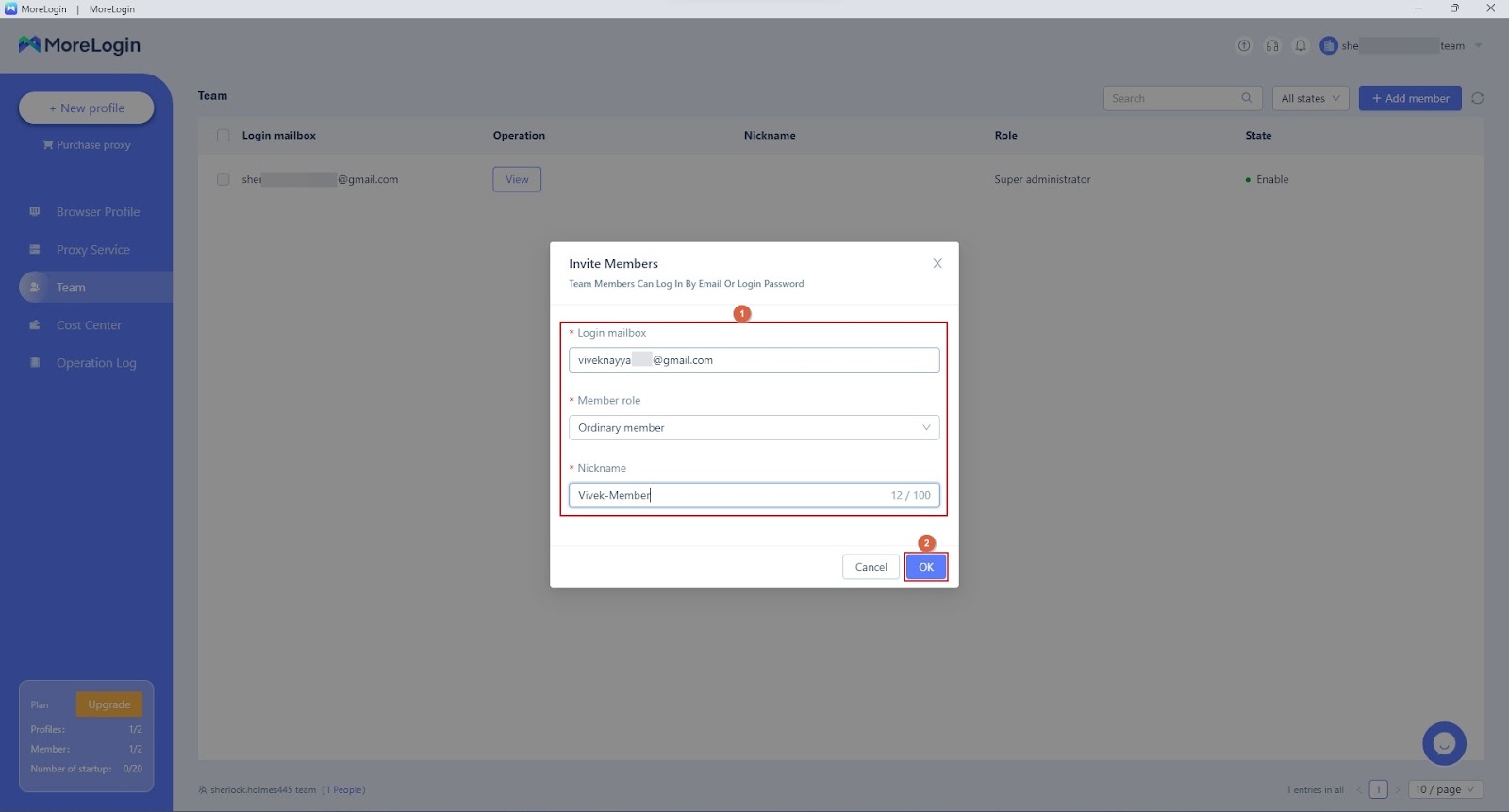 Notice the invitation confirmation message that appears at the top-right corner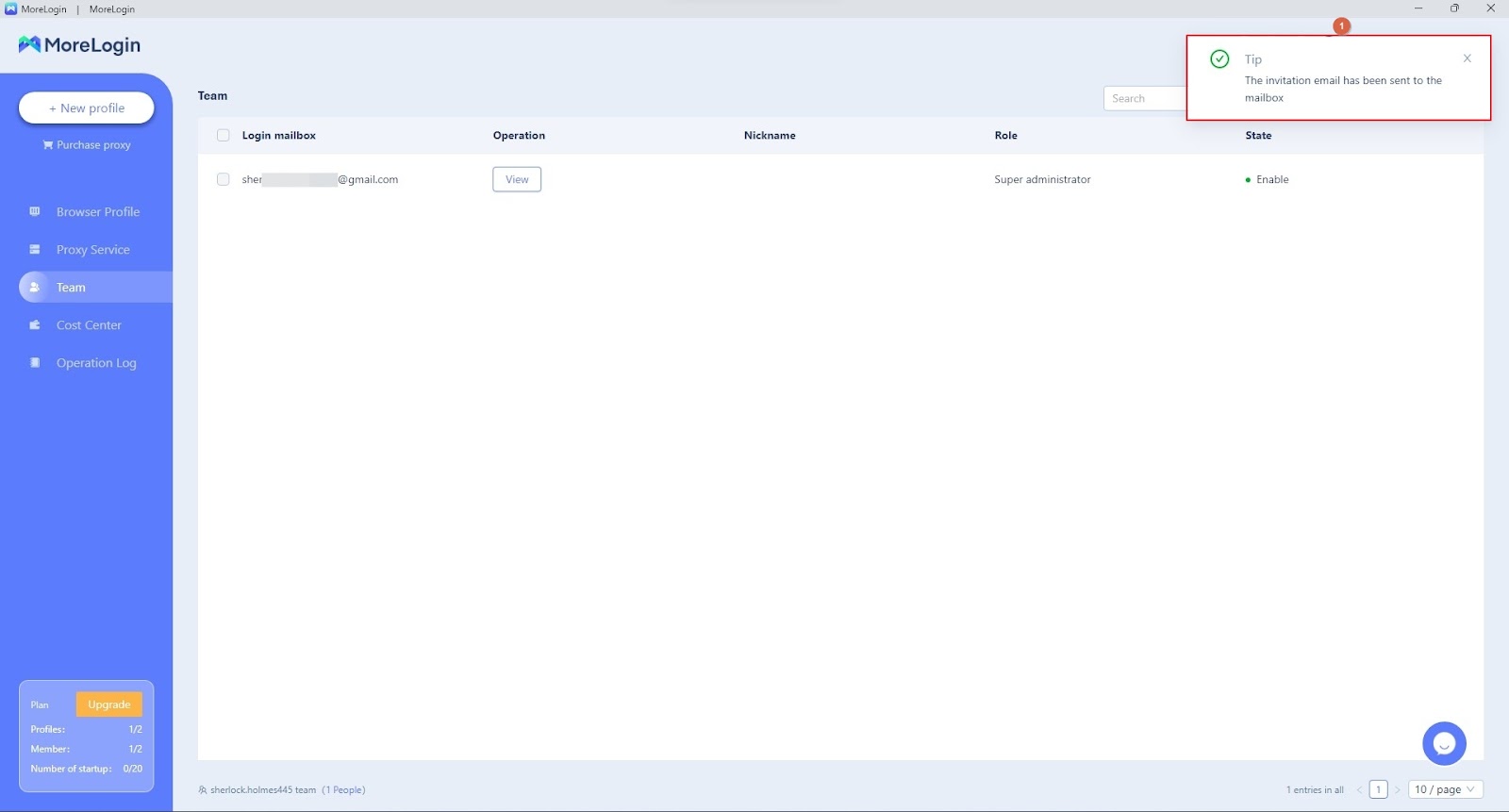 After this, you must contact the invitee (via a phone call or a message) and request them to accept the invitation and follow the on-screen instruction to complete the joining process.
---
---