Edit Profiles
Basic Edit
Click 'Browser Profile' to enter the profiles management interface.
Click on the three dots next to 'Start' (or 'Stop') and select 'Edit browser profile' to enter the edit interface.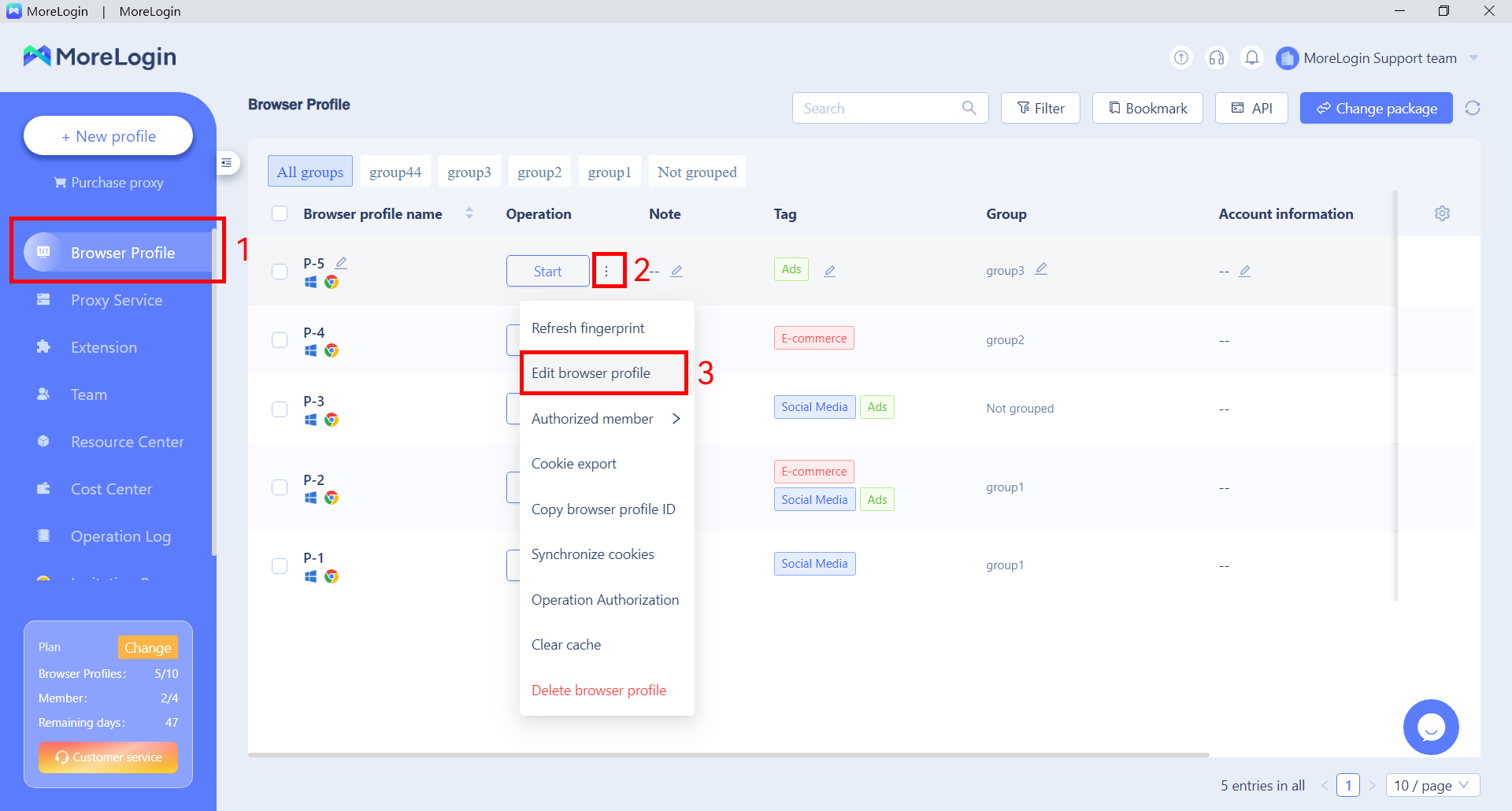 In this interface, you can edit basic information, proxy settings, account information, and advanced settings.
You can read more about setting up a browser profile
here
.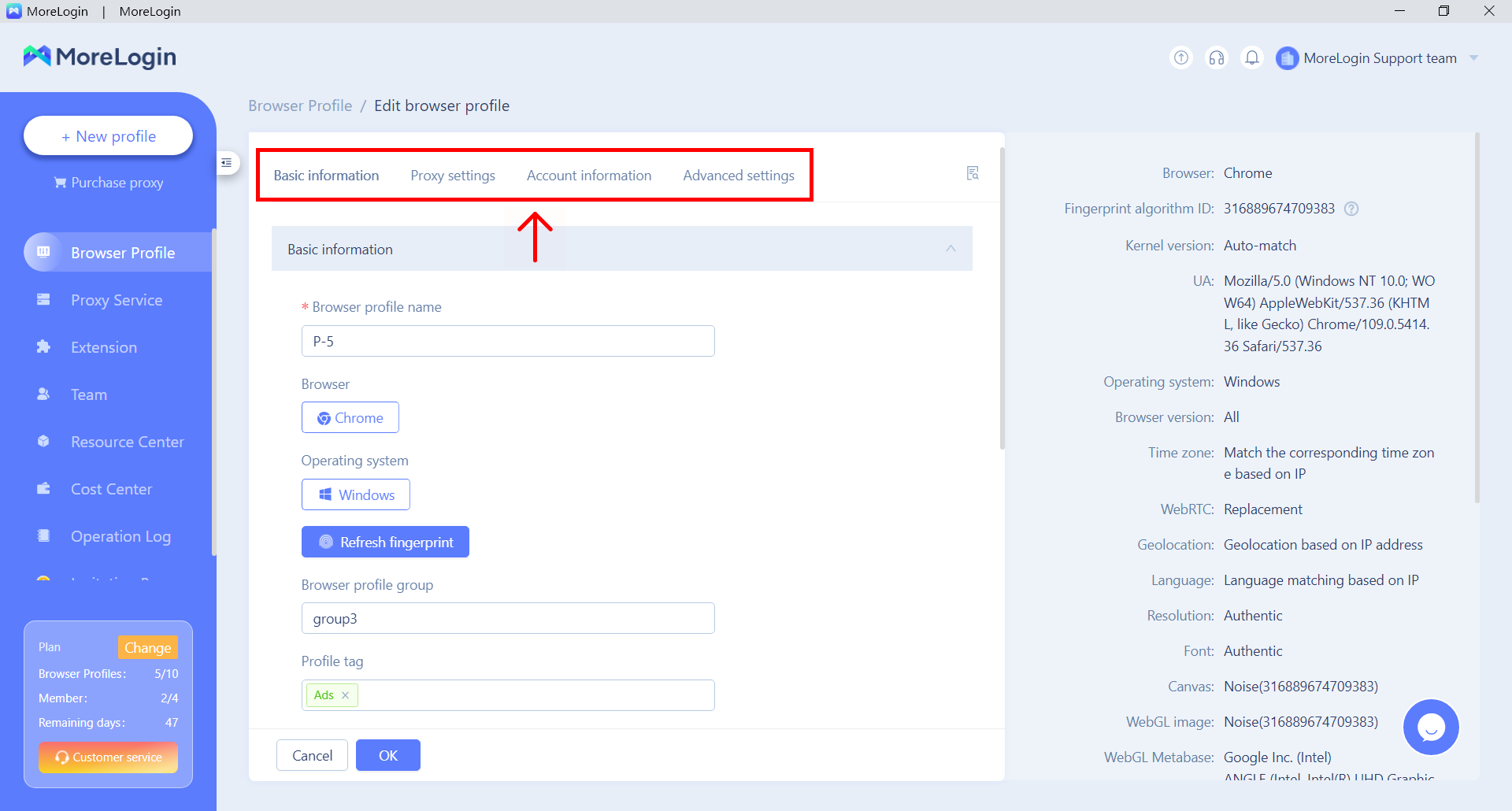 ---
Quick Edit
To quickly edit a single field, hover over the field and click the pencil icon next to it. Drag the slider in the bottom to view more editable fields.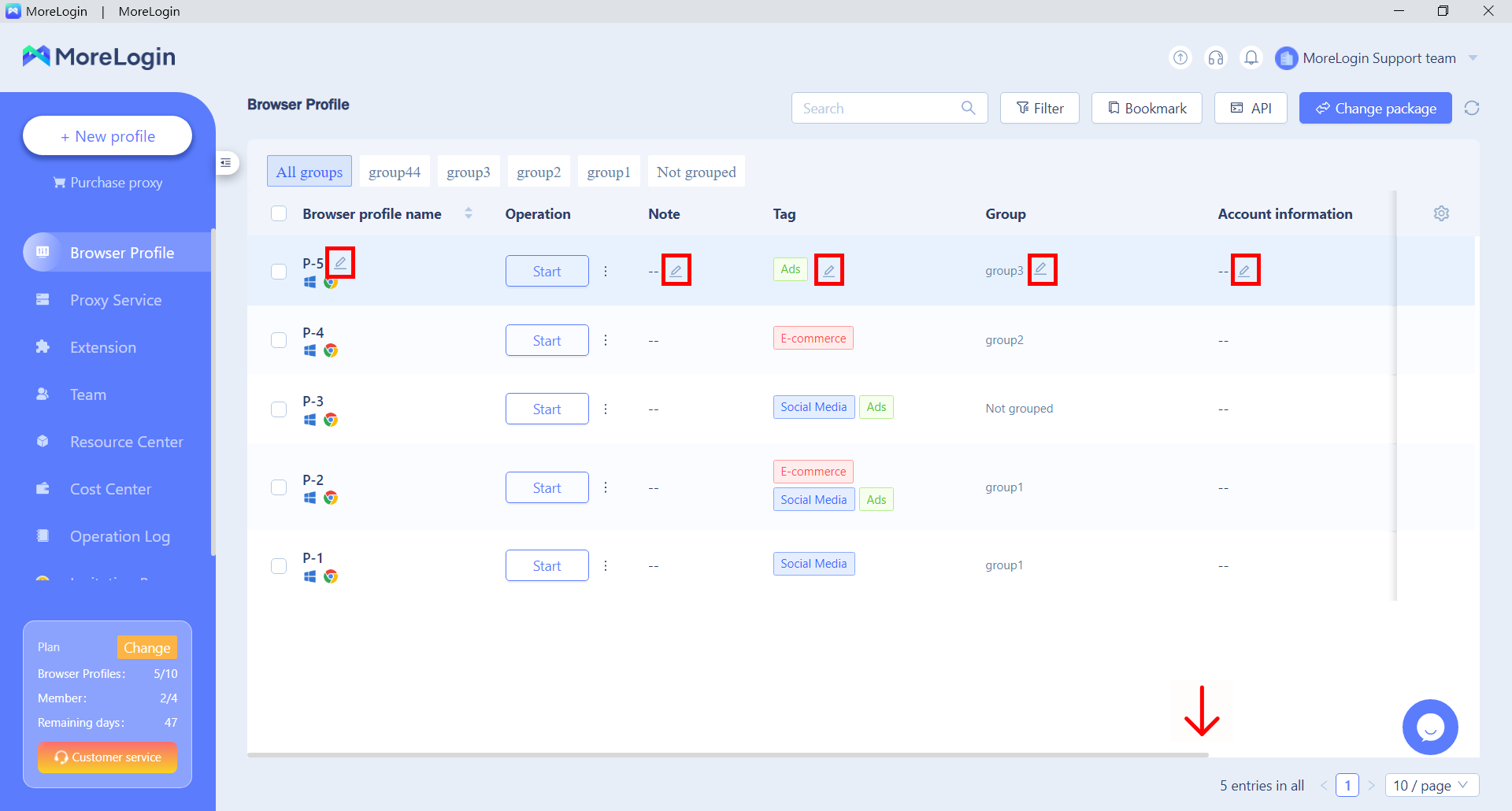 In the quick edit mode, you can:
Edit profile name
Edit account information
Edit note
Add tag
Add group(Learn more: Profile Group)
Edit proxy information
Edit authorized member
---
Bulk Edit
You can select several profiles you want to modify and make bulk edits together.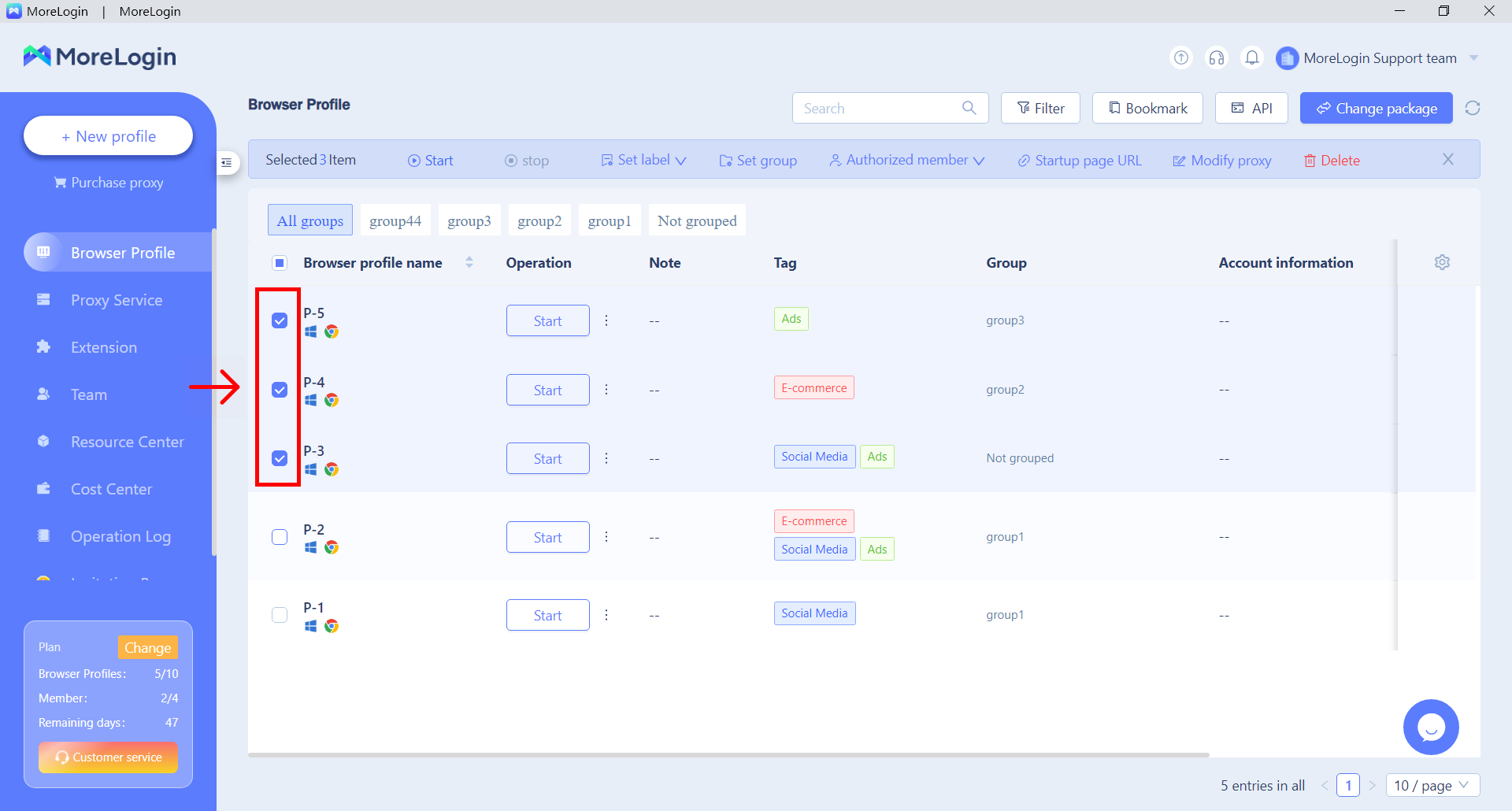 In the bulk edit mode, you can:
Start or stop
Set label
Set group
Authorized member
Startup page URL
Modify proxy
Delete
---
Related articles
Quick Create | Bulk Import | Profile Group | Profile Settings
---
Need more help? Contact us:
---
---