How to use MoreLogin: your quick start guide
Welcome to MoreLogin - a leading anti-detect browser. MoreLogin protects your Facebook, TikTok, Amazon, and all other platforms to stop account banning.
To get started, download the desktop app and check out the guide below for a quick tour.
---
Navigation bar
From the sidebar, you can access all functions in MoreLogin. You'll see '+ New profile' for creating new browser profiles, 'Browser Profile' for managing the existing profiles, 'Proxy Service' for managing the added proxies, and other functions.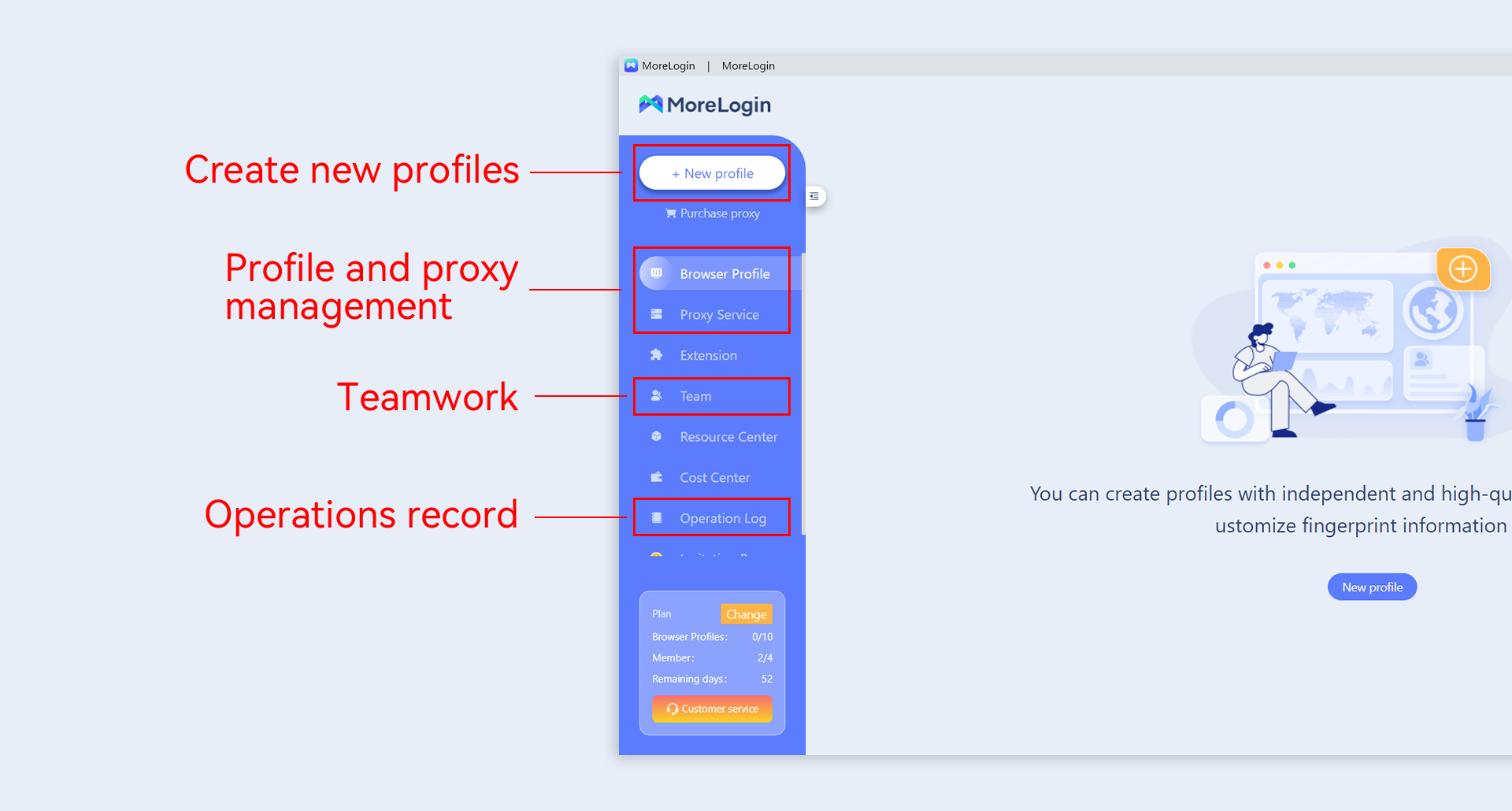 ---
Top Right Button
Use the top right buttons to feedback, check the message list and task list, or manage your account.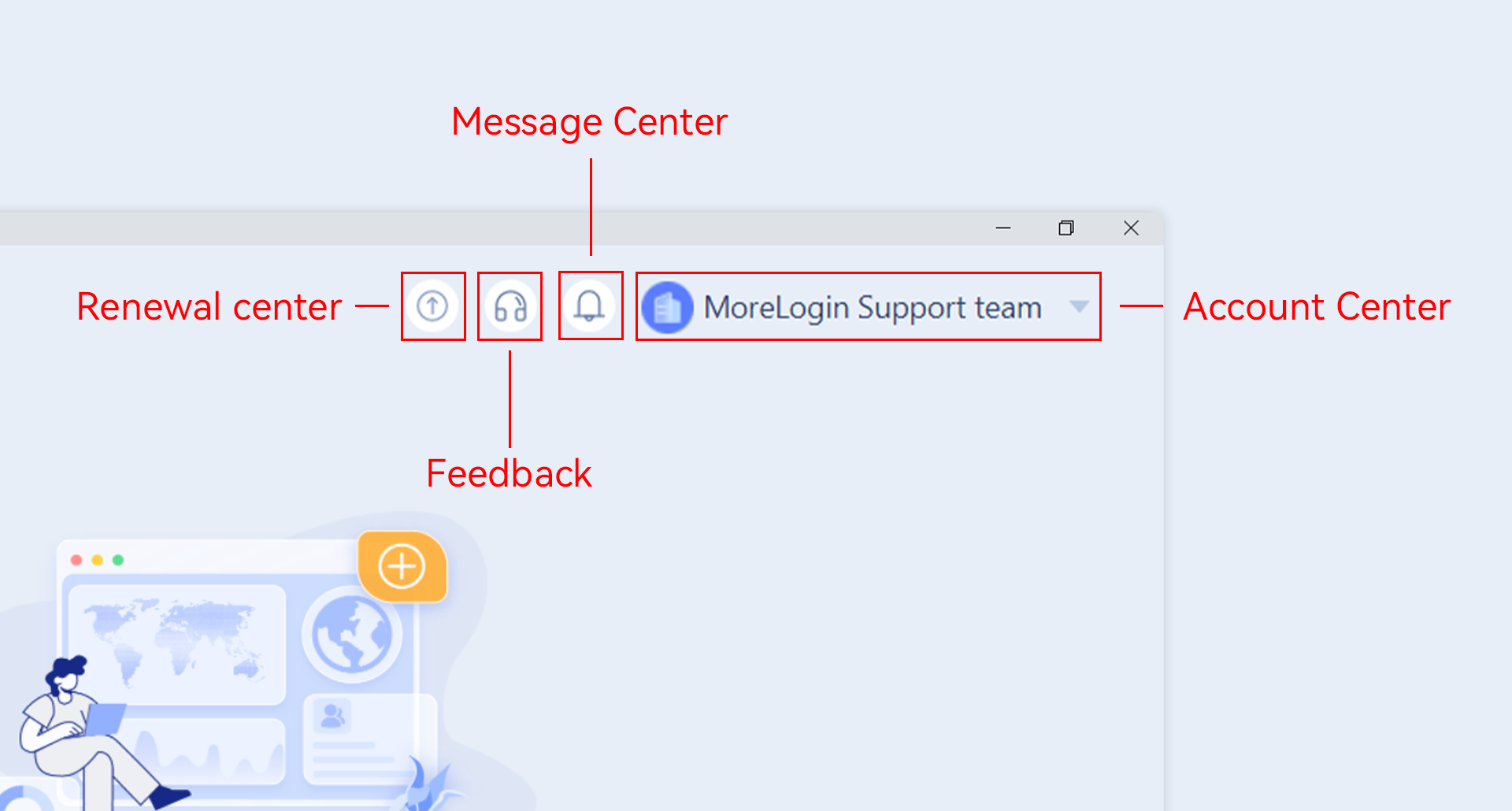 ---
Management Interface
When managing the existing profiles or proxies, you have options available to help you search for information, filter, add bookmarks or use the API function.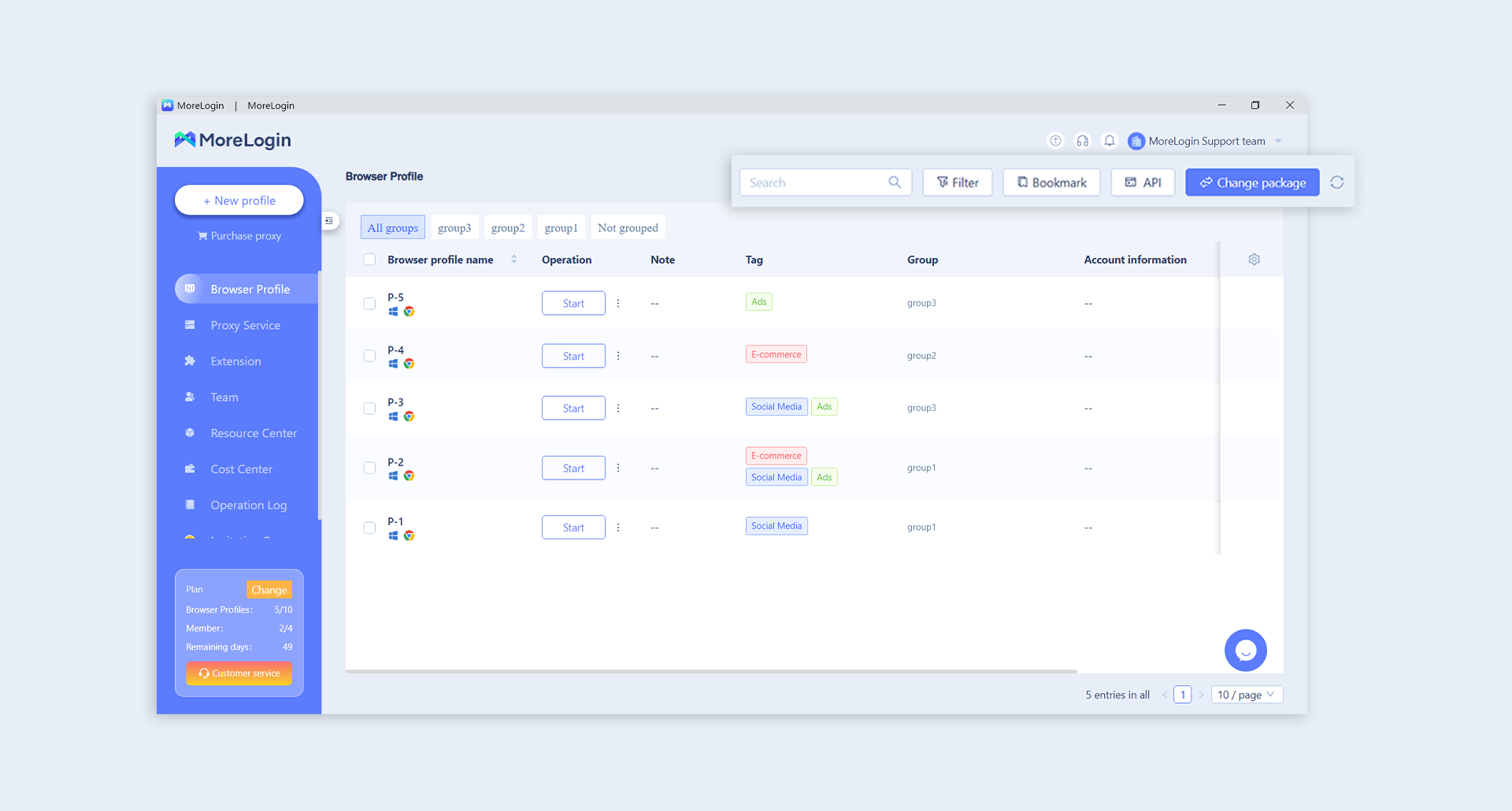 ---
Contact us
Contact us is located at the bottom corner of the page with telegram, whatsapp, messenger, or e-mail.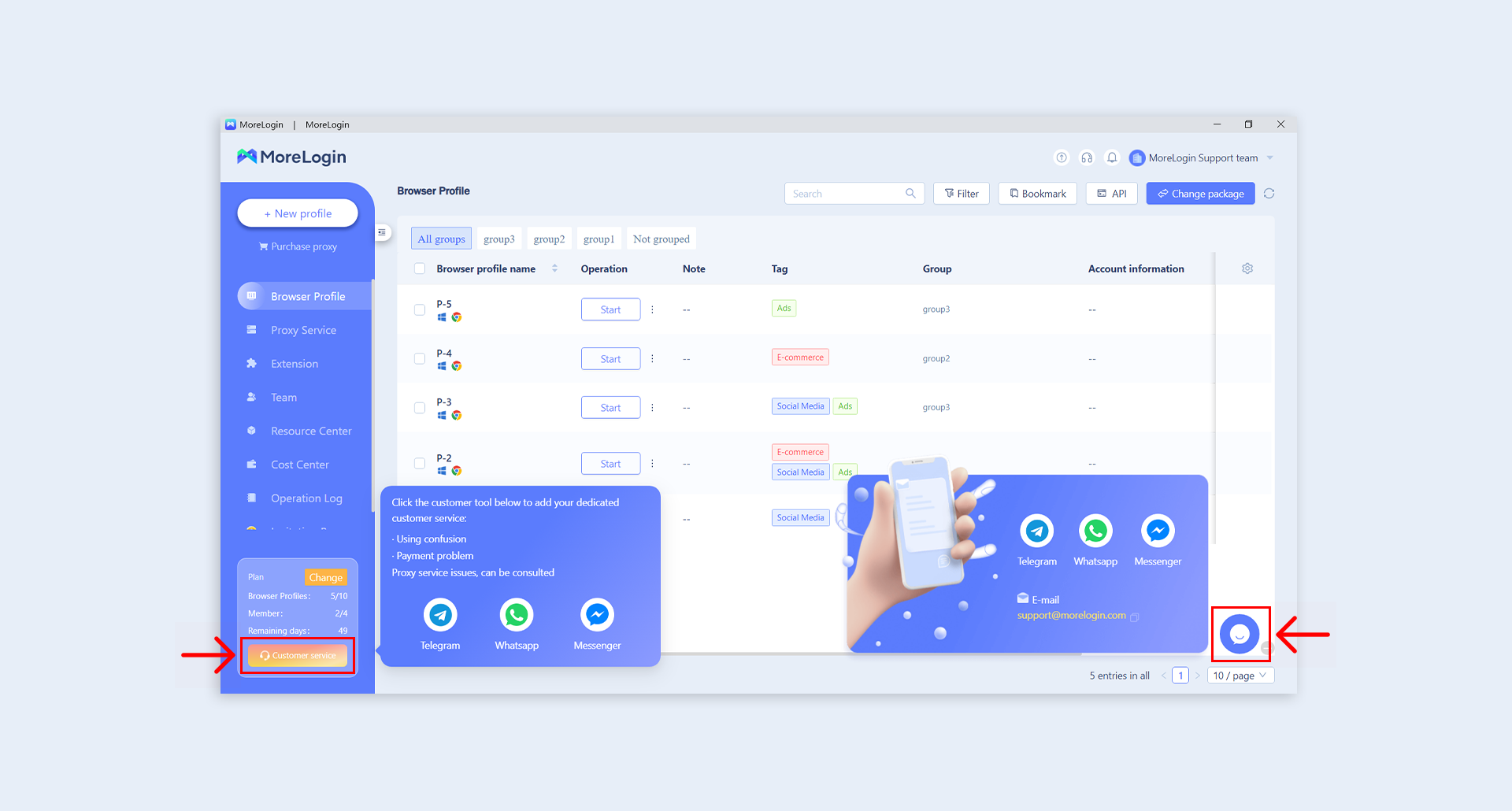 ---
Change Package
Click the 'Change' button on the bottom left or the 'Change package' button on the top right to customize your package with duration, number of additional members, and number of profiles.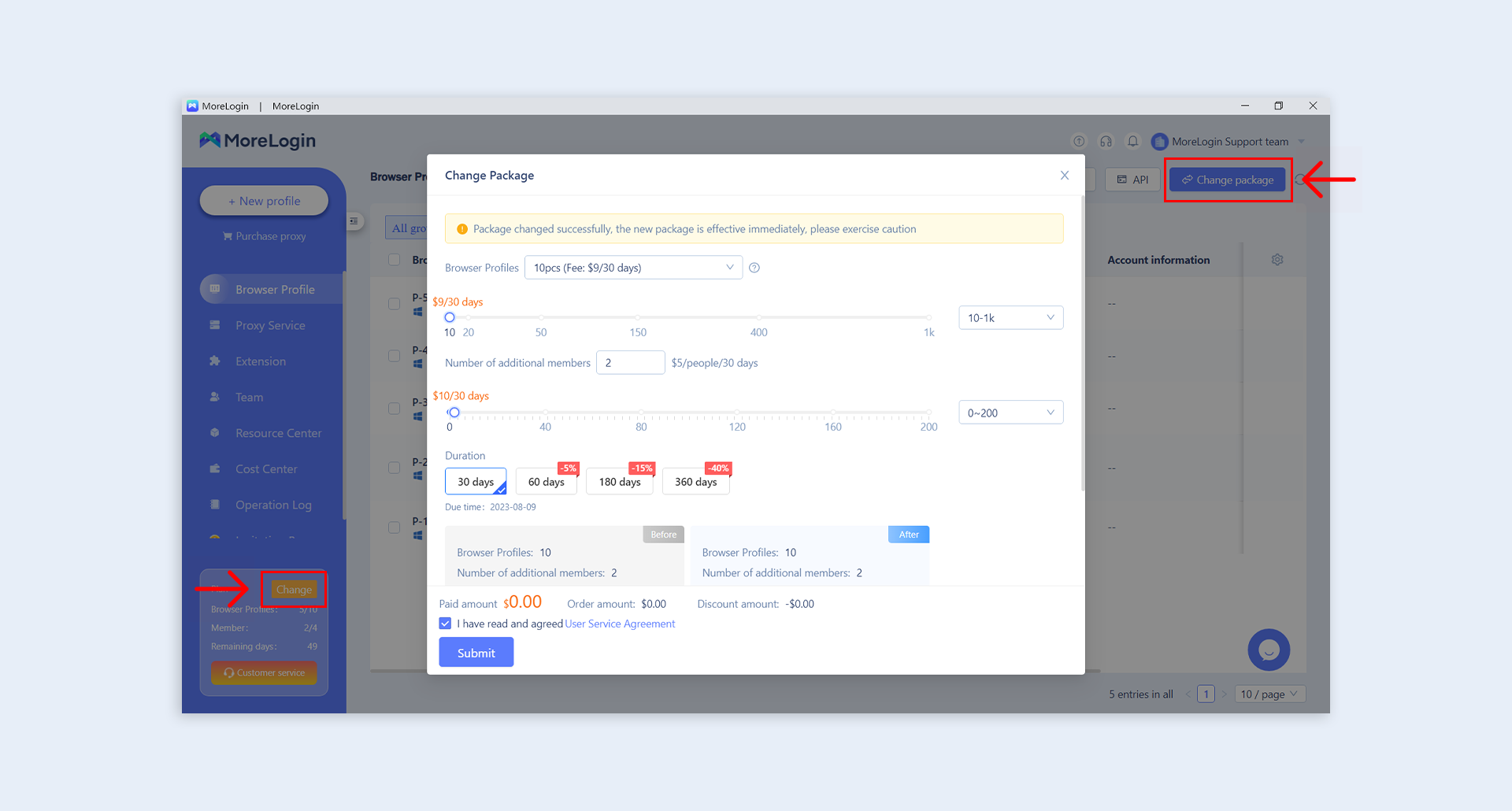 ---
Need more help? Contact us:
---
---